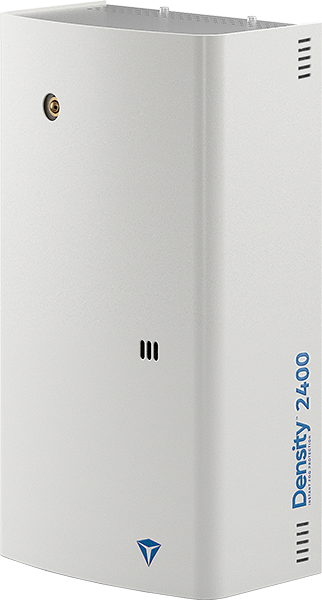 The most powerful model of the range is very impressive due to the « Fast and Dense fog ». It is made for premises with heavy risks, large chains and stores with high ceilings. The Density® 2400 fogging system is the key to secure your valuables and premises by instantly repelling intruders.
// Characteristics
Strengths and compatibility

Protection of premises from 150 to 300 m2 with absolute zero vision for intruders.

Fast and dense, this fog generator produce 350 m3 in 10 seconds.

Designed for rooms of 5/6 meters high ceiling. 

High security IP Card : 2×128 bits data encryption.

API available for software and hardware customisation.

Multidirectional nozzle adaptative to fit all installations types.
// Density® in action
Ask
for a demonstration !
// Options
Discover the accessories of the DensityTM 2400
// Solutions
Typical applications of the Density® 2400
// Lorem ipsum
Mises en situation réelle