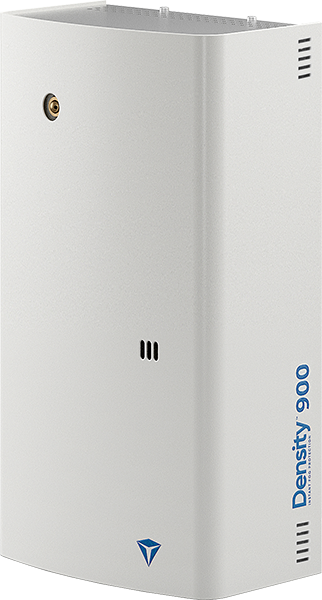 Developed to protect vaults in seconds, self-service bank zones,
Tobacco kiosks, high-value product areas up to 100 m2. The Density® 900 fogging system is the key to secure your valuables and premises by instantly repelling intruders.
// Characteristics
Strengths and compatibility

Protection of premises from 5 to 100 m2 with absolute zero vision for intruders.

Fast and dense, this fog generator produce 250 m3 in 10 seconds.

Designed for rooms of 3 meters high ceiling.

High security IP card : 2 x 128-bit data encryption.

API available for integration into your software including remote monitoring, hypervision or home automation.

Multi-directional nozzle adaptable to all types of installations.
// Density® in action
Ask
for a demonstration!
// Options
Discover the accessories of the DensityTM 900
// Solutions
Typical applications of the Density® 900
// Lorem ipsum
Mises en situation réelle