// Fog Generator
Protect your high-value collections
With collections of Leather goods, Shoes, Accessories, Men's, or Women's designer wear worth several thousand Pounds, Luxury boutiques are both the target of night burglaries, but more and more frequently attacks during the day. Where surveillance cameras will film your burglary or assault, the DENSITY® fogging system will scare away these intruders without them being able to steal these designer creations.
Our experience of nearly 20 years in the Security, and our understanding of our customers, allow us to offer you the product that will perfectly meet your safety problems. Computer and/or high-tech stores have several "sensitive areas":
The showroom
Vault
The stock
The Private Lounges
Showcases
Museum Rooms
With a showroom of 100 to 250m2, the Density® recommandation is the Density® 1500.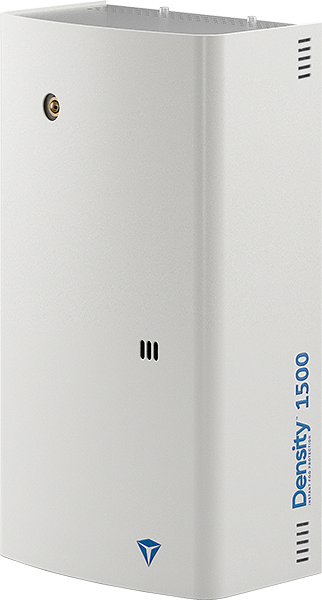 // Our Recommendation
Density® 1500
The DENSITY® 1500 fogging system is the most suitable solution for protecting your showroom or shop. In 10 seconds, this generator will produce more than 300m3 of a dense fog in which you will no longer be able to see your hands or feet, making it impossible to steal leather goods, shoes, jewellery, ready-to-wear or haute couture clothing and forces intruders to immediately flee.
// Lorem ipsum
Mises en situation réelle