// Fog Generator
Protect your property and your memories.
With an increasingly connected lifestyle and products, houses, apartments and all types of homes have become "rich" targets for burglars. Indeed, burglars scope out these places, your neighborhood, your habits and take the opportunity to rob you when you are away whether it is a short absence: by simply going to drop your children off at school, or a longer absence: for a weekend or a vacation. Home-jacking, when intruders enter your home when you are inside is unfortunately becoming more and more widespread. Malicious individuals break into your home when you watch a movie or even when you sleep. To fight home-jacking an emergency trigger can be set up to protect you when you're home alone.
Our experience of nearly 20 years in Security and our understanding of our customers allow us to offer you the product that will perfectly meet your security problems. Homes have several "sensitive areas" that need to be protected as a priority :
The bedroom and bathroom (valuables)
The living room (connected devices)
The garage and basement (cars, motorbike, cycles)
With a room of 20 to 100 m2, the Density® recommendation is the Density® 900.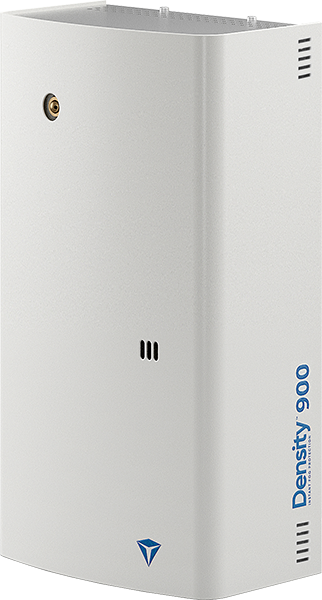 // Our Recommendation
Density® 900
The DENSITY® 900 fogging system is the most suitable solution for protecting the main room of your home. In 10 seconds, this generator will produce more than 250m3 of a dense fog in which you will no longer be able to see your hands or feet, making it impossible to steal connected objects, jewelry, cameras, expensive ornaments, and forces intruders to exit immediately.
// Lorem ipsum
Mises en situation réelle